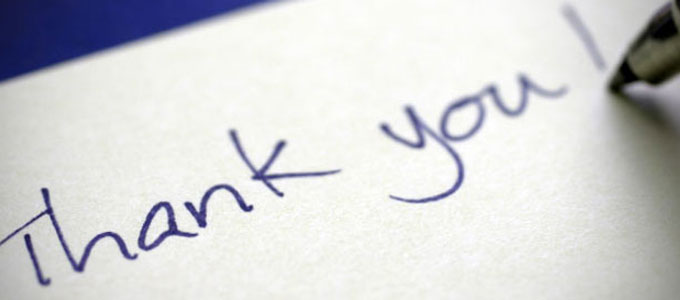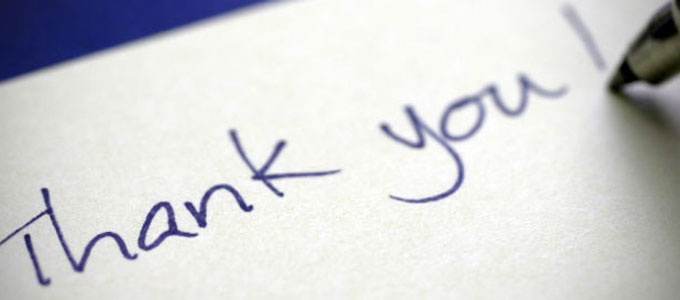 Below are a few testimonials from people that I have worked with or for over the years:
---
"Michael was shortlisted to be the lead developer to complete the website brief for The Edtech Podcast. His expertise in Themify really stood out as did his clear processes and communication and friendly manner. The website was built, payments made in project instalments, and I learnt a lot about various web design and upkeep along the way. I would highly recommend Michael for any web build project. Since launch I have had multiple positive comments about the website and I will be working with Michael to ensure I am on top of SEO as the website goes into it's first few months."
Sophie Bailey – Founder, The Edtech Podcast, August 2017
---
"We've recently hired Michael to help us improve our Google rating – we had a standard template website which was maintained by us and to be frank, it looked home made and like it was maintained by us!
We had a poor Google presence which has improved noticeably since Michael has been helping us. Because we are currently in a contract with the website provider for the next few months Michael has helped us improve the current website for the interim period and as soon as we are free he is going to design us a custom website.
However, the improvements he has made for us on the standard template have made our website look 100% better and has improved our Google presence and our customer base incredibly in just a few weeks!
We've even had an email from our current website provider to say how much better our website is performing! Michael is very pleasant and easy to work with and always also happy to help us out with any other computer based queries. He's also helped us with all of our Social Media advertising and has made an incredible difference – for the better – to our business. Thank you Michael!"
Alwynn and Lisa Morris – Owners of In2Frames, April 2017
---
"I'm the owner of the hornfuture.com website, hereby to express my highest gratitude about Michael Oglesby's service who designed my website in a professional manner. I am really grateful to get the maximum satisfaction about my website which is really designed according to my plan and absolutely fulfilled my objectives.
The service which Michael conducted to me is the top quality from the initial request according to my plan for my website's design and to the execution of the project achievement. Michael is active listener, understanding my unique requirements, able to conduct the job as requested, responds to my messages round the clock without any delay and he is really professional and experienced person indeed. The communication between us was sometimes fun and very friendly too.
I am writing to both endorse and recommend you as a owner of the HornFuture website to any organisation and individuals who willing to have such kind of service to the greatness job which executes by Michael. The best measure of the job which conducted by Michael is the fantastic feedback from the visitors who recently visited the website, my colleague's great comments, which is really proved the overall objective of the success of this great job.
Fantastic facilitation by Michael! You make it easy for me to ensure that everything is going smoothly according to my plan. The job you did is very professional, very successful and the website is very attractive which is always enjoyed by all indeed."
Hussein Ahmed – Owner of hornfuture.com, April 2015
---
"I'm one of those people who tries to do everything myself. So far I've managed that with filming and editing, but when it comes to web design it just made sense for me to outsource it and focus on the things that I can do well. That's why I asked Michael if he would put together my site and I really couldn't be happier. I want to create a globally successful brand and to do that I need a professional, intuitive, responsive site. Michael made that happen and endured my endless edits and questions with the patience of an absolute saint. It's not just about technical capability – it's just nice to work with someone you get along with and who you trust. I would (and will) recommend him to anyone who needs their site to be world class."
Patrick Drake, Presenter for Discovery Channel and Head Chef and Co-Founder of HelloFresh.co.uk, November 2014
---
"When we first contacted Michael, he was an avid reader of our website and he accepted to help us a little with design and layout. Later, we hired him properly to improve the usability of our website and to make it easier to navigate. He did not disappoint us. Working with Michael has always been enjoyable and we would recommend him anytime."
Damien Thivolle, Co-founder and webmaster, icy-veins.com, May 2013
---
"When setting up our podcast, we wanted an accompanying website that would be designed in a way that would be easy for us to update, while also being clearly set out for our listeners worldwide. Michael's help and advice was invaluable, and he is always at hand to answer all of our questions. The website is fantastic, and the knowledge that we have professional help should we need it is an added bonus. We have been complemented on our website from our listeners, and it is a credit to Michael's hard work, support, and creativity. We would heartily recommended him to everyone."
Dave and Thom, 80's PictureHouse podcast, April 2013
---
"Running a busy estate agency, my time is of a premium. So dealing with IT is not something I have time or knowledge for! Whenever I have an issue Michael responds swiftly, with a date and time he is able to pop out to see us or give me some guidance over the phone… for which I am eternally grateful for! With so much IT equipment out there in the market, his advice and knowledge was invaluable when I set up my new office; he helped me select the best product at the right price. Most importantly he explains the issue in English rather than industry jargon! His IT knowledge and customer service are exceptional!"
Lucy Carne, Director, Reality Estate Agents, January 2013
---
"Michael was one of the best kinds of clients an agency like ours could work with. His attention to detail and focus on getting the best user experience combined with a rare depth of knowledge across digital technology and usability were an asset to our work together. Since my agency had the pleasure of working with Michael we have stayed in touch mostly via social channels of course (!) and I have been delighted to share many an intelligent debate as well as pick up some great insights. I wouldn't hesitate to recommend Michael to any prospective client or employer seeking an absolute expert in the digital field."
Kris Croucher, Reading Room, March 2012
---
"Michael's technical and design expertise was crucial in the development of the Norfolk Constabulary website, which subsequently won an Interactive Media Award for Best in Class (category: Government). His attention to detail is impeccable and his pursuit of excellence in his projects, particularly web design, is second to none. He has an ability to communicate complex technical issues and solutions to a wide range of stakeholders with varying levels of technical understanding – which is a real skill. I enjoyed having Michael as part of my team and would not hesitate to recommend him."
Rachel Binns, Norfolk Constabulary, October 2011
---
"Michael was extremely creative in his work redesigning the OGC's Successful Delivery Toolkit making it much more user friendly and searchable. His design ideas added hugely to improving the navigation routes through the site, the visual appearance and thus to making the product a success."
Michael Acaster, Office of Government Commerce, July 2011